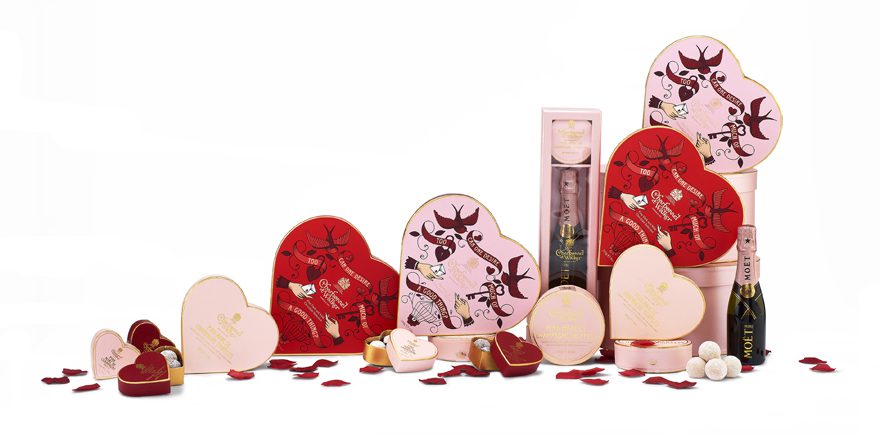 Victorian Love Emblems and Classic Beauty This Valentines
This Valentines, Choose our True Hearts of Desire, a Pink Heart filled with Pink Marc de Champagne Truffles and a Red Heart filled with our finest Milk and Dark Chocolates.
Each desirable gift box is illustrated with emblems that represent love and affection from the lost art of a hand written love letter, the key to ones heart, swallows known for their magical flight that would lead ships safely home to an intricate bird cage, in Victorian times known for their ornamental and exquisite beauty within the home.

Shakespeare's famous quote 'Can One Desire, Too Much of a Good Thing' decorates these beautiful boxes. The simple answer to this is; more than one desire is never too much of a good thing, for Valentines we embrace joy, passion, love and an exquisite chocolate gift to charm the senses.