Virtual Tasting Event with Charbonnel et Walker
A Unique and Unforgettable Experience
A delightful insight into Charbonnel et Walker
Our Head Chocolatier will walk you through the delightful history of one of Britain's most cherished chocolatiers.
We have been making chocolates for almost 150 years. The Charbonnel et Walker story from the very beginning offers an insight into the two founders,  Mrs. Walker and Madame Charbonnel, our Royal Warrant and the key chocolates and truffles created over the years.
We start with the very first chocolate Madame Charbonnel ever made, followed by our most well-known creations. In later years, the tasting moves to our iconic truffles and the chance to try a selection of decadent flavours. The patrons, delightful eccentrics and much-loved customers play an important role in the history of the brand.
At the end of the presentation, a lively discussion takes place followed by a competition to win a classic Charbonnel et Walker chocolate hamper.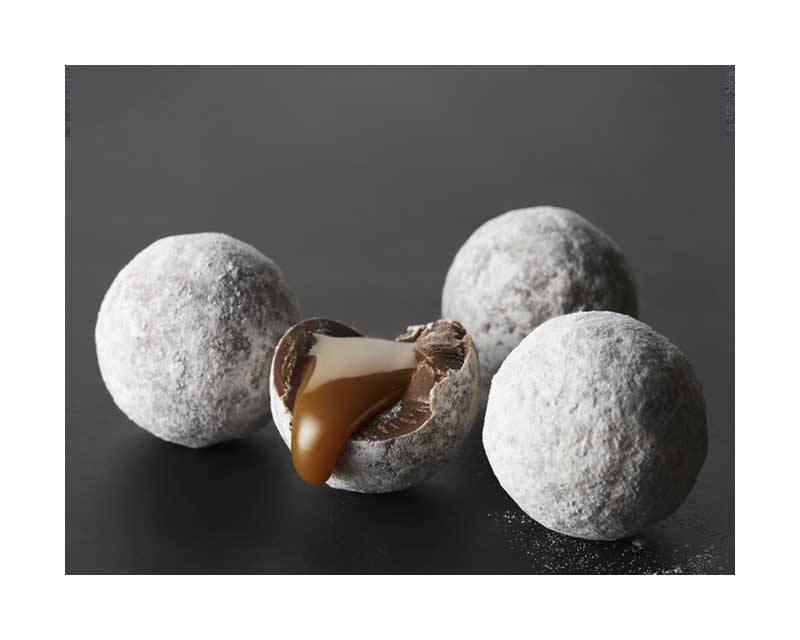 A choice of tastings
We offer a Champagne Tasting and a Classic Tasting.
Champagne Tasting
The Champagne Tasting is £85 per head and includes a Mini Moet bottle of Champagne alongside a choice of sparkling water, Fentimans Victorian Lemonade or Sparkling Raspberry Presse.
Classic Tasting
A Classic Tasting is £70 per head with a choice of Victorian Lemonade or Sparkling Raspberry Presse.
Enjoy a champagne reception followed by an introduction to our unique heritage.
We look forward to welcoming you to this sumptuous virtual tasting experience.
The minimum numbers for the tastings are 10 people and we can accommodate up to any number you would like.
For more information or to book this service, please fill in the form below.